Welcome to the LAND OF SETTLERS WIKI
Settlers is an expansive medieval world set before the formation of the Kingdom of Hadebrand, what is currently full of squabbling duchies, where you must work from rags to riches to make your mark in history. 
Currently, the game is in a PRE-ALPHA state and is not open to the public for the remastering of the game 
Backstory
Long before the unification of the region, the Duchies and Baronies in Hadebrand have long been disunited with little to no optimism of unification, many-a-times has this been attempted such as King Gerhart I, a Baron to the west that managed to convince the lands to unite under an alliance momentarily to resist the onslaught from the Southern Basaylisk Khanate from the Steppe, however at the end of the war; no Baron was adamant about any permanent unification. So, unfortunately, the Lords preferred to be independent for their own honour's sake.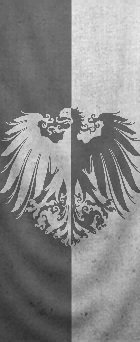 Lore
The Notable Mercenaries of Hadebrand
Information
Community content is available under
CC-BY-SA
unless otherwise noted.